If something's boring, we make the comment – "it's like watching grass grow" or "it's like watching paint dry." BUT growing grass actually can be funny . . .or at least interesting. I got this cool app on my phone that connects to my sprinkler system so I can turn the sprinklers on/off, and do all sorts of other stuff, whenver I want to . . .without having to go into my basement to do it.
The company who I bought the system from is Rachio, and they send me an email once a week and calls themselves "lawn nerds." That peaked my interest enough to open it. . .and sure enough, they are lawn nerds.
They give lawn tips about growing your grass and they offer little known facts about your grass . . . it's kind of entertaining. And by calling themselves Lawn Nerds, they're making fun of the fact that they love grass. A lot of comedy is about superiority, and they are making themselves funny so we feel superior.
https://www.TheWorkLady.com – my main website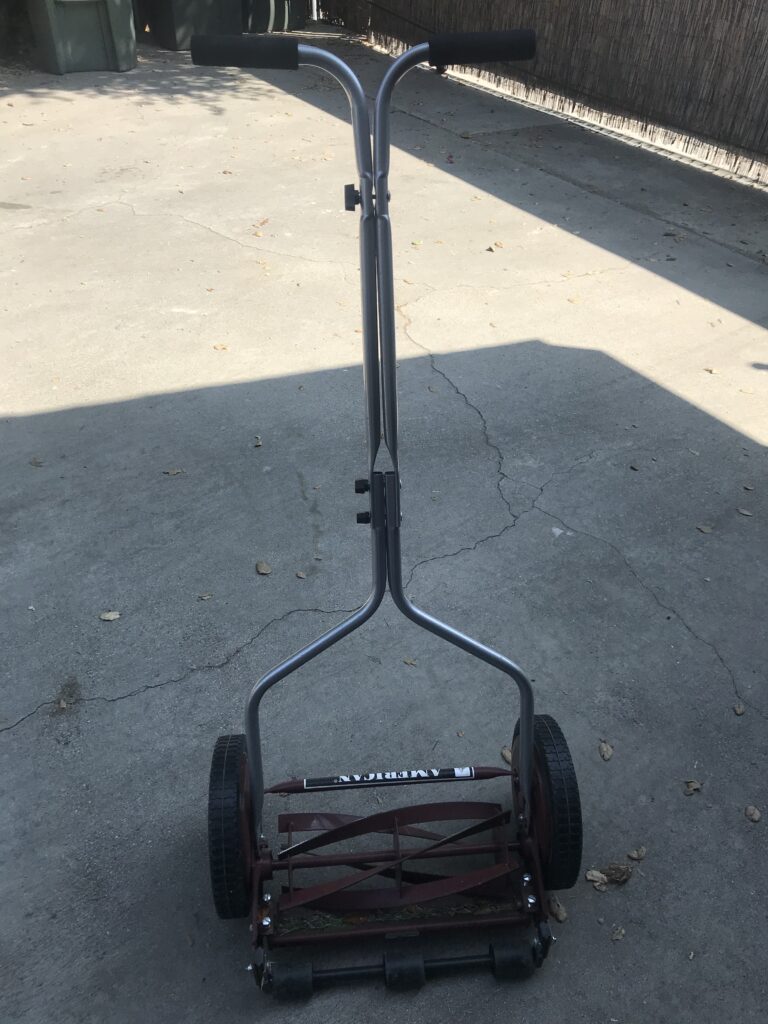 . . . so if you want to connect with others, and you've got a kinda boring product, make up a funny new identity . . . maybe make a list of things people think about someone who likes your product. I'm guessing Best Buy came up with the Geek Squad to poke a little fun at themselves while getting you to laugh all the way to their service desk!
My electronic Rolodex helped me moved to Los Angeles, so today I'm sharing my humor news article about it. Connecting with people in different ways – social media, newsletters, emails, etc . . .is a great way to stay in front of them. And writing a monthly or quarterly humor newsletter pushes you to write . . . so that's my tip today. Start something that pushes you to write and work your humor muscle!
So I'm doing some virtual humor keynotes these days – I used to joke that I'd like to do the comedy from my living room to cut down on travel . . and now it's happening! Is it weird telling jokes and not hearing laughter? Yes . . .it is. It's one thing to be on stage and not hear laughter…. at least you can react and play off of that. But it's another to just presume they're enjoying it and plow on.
What's the key? Pretend it's a radio interview. I've done THOUSANDS of interviews on the radio. . . it's just me and the DJ. And they go very well. So that's what I'm doing. Sure my timing is a little messed up . . .but I work hard to slow things down and give people an extra second to process the joke. So far, so good. I want to get back on stage in front of real people, but for now, it's virtual people. Here's a shot of a 2-day event I spoke at last week.
https://www.HealthComedian.com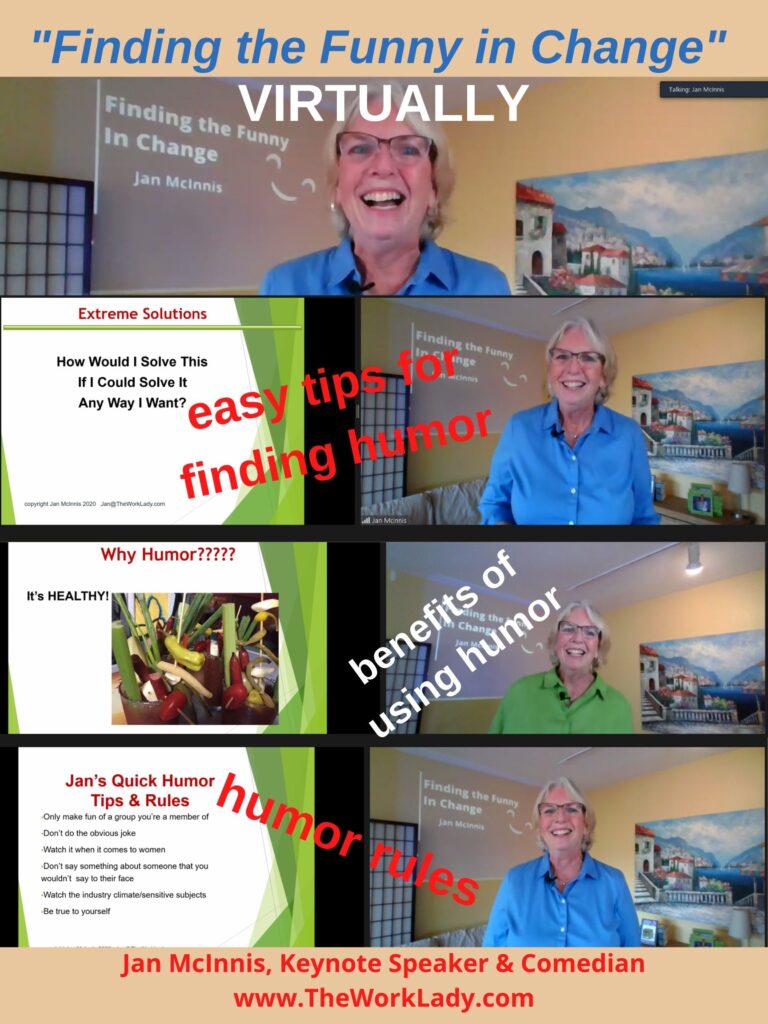 So I'm in Las Vegas for a gig today and I thought I'd look for 5 funny things that I can joke with. If you get into a habit of looking for the funny, then it becomes easier and easier until you're doing it automatically. So here's 5 funny things in Vegas....