Questions that you are asked a lot are a quick way to find humor. You can also reverse it by saying what questions should you not ask or why do people always ask me these questions. Here's a quick list I came up with of questions things you shouldn't say to a comedian . . .because people ALWAYS say these things to comedians.
Don't get annoyed,
but rather start writing down questions that people have about your job, your hobbies, your kids. This is the stuff that OTHERS will want to know about, and it's the basis for your comedy. Then start listing your answers. Get outrageous. Get smart-ass. How can you respond to the person asking the question? I mention that when people ask me what I make, I ask them to tell me first what THEIR salary is. Of course then it gets a little awkward, but luckily I know how to handle awkward.
I worked with Jon Stewart
at the Punchline comedy club in Atlanta years ago when he had just taken over The Daily Show. News sources reported that he was making a million dollars! That's not much now, but almost 20 years ago it was a, well, fortune. He did the radio that morning, and the DJ brought up his new income. No one else would get that questions, but the DJ felt fine asking Jon if it was true. Jon came right back with, "yes, but it's in Russian Rubles." Brilliant.
He made us laugh, AND let the DJ know what an inappropriate question that was. It was such a memorable teaching moment for me, so I know how to handle it the next time someone asks me about my millions!
Have a great weekend and don't ask the wrong questions! Have a great weekend!
Click here for another post in my blog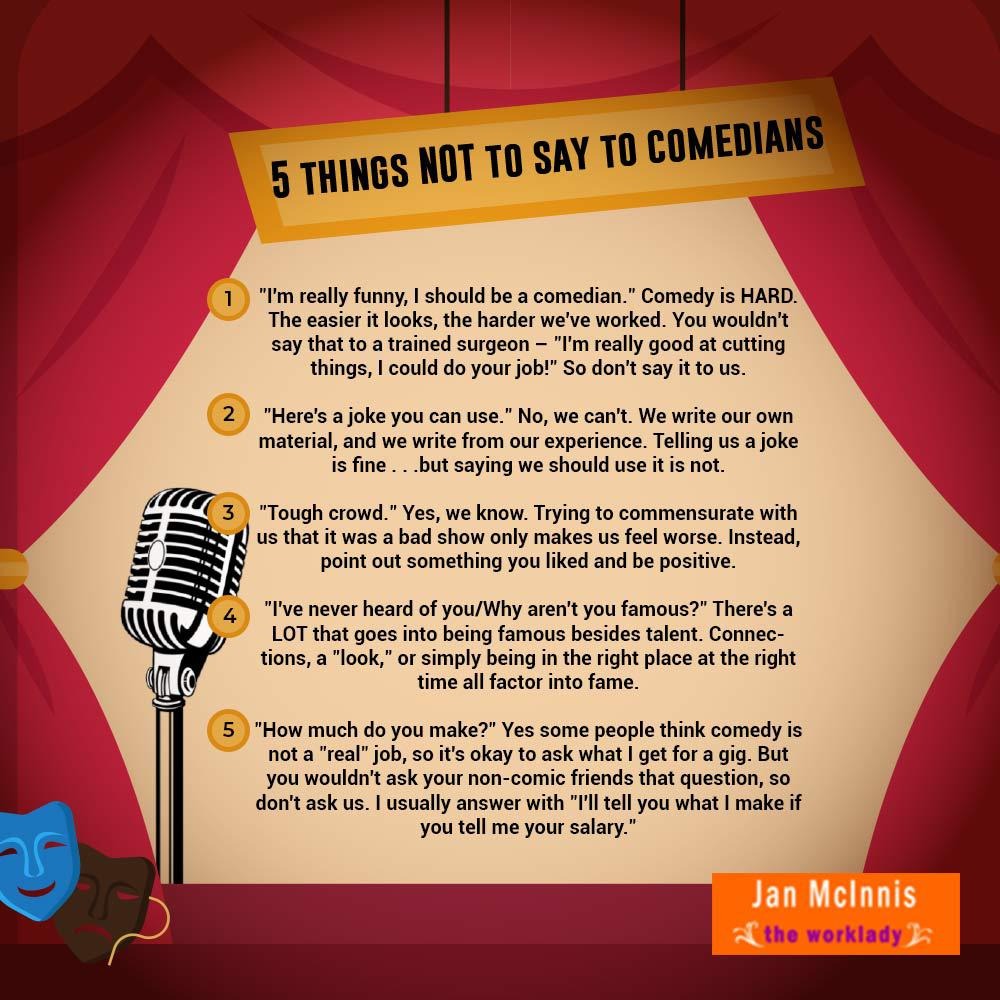 To find great humor look to your past and find your pain points. What things did you do as a kid that upset you, but now is pretty funny? In my newsletter, I reminisced about an incident during summers when I was in my elementary school that had a big impact on my finances. Which means I remembered it! Here's a link to my article titled White Elephants, Cuss Boxes, and Jerry Lewis.
I hope you enjoy the article and feel free to connect with me on Linkedin!
My website: www.TheWorkLady.com
My Master of Ceremonies Website: www.ComedyEmcee.com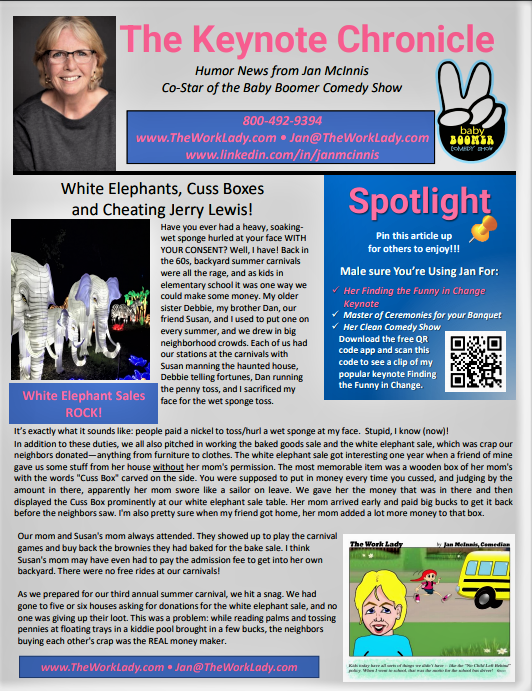 Virtual keynotes are NOT going away, so don't be boring! If you've been just hanging out doing the keynotes in front of your computer with a bookshelf in the background, or worse, a FAKE background, you need to step it up.
You probably already have of this stuff, like a computer and video camera, so here's some other stuff to add it to make it a production. I've been doing them for 9 months now, and I'm getting GREAT feedback . . . because my videos look great and I'm bringing some flare to the event. My virtual keynotes and my emcee events look like productions. Sure you can book a virtual stage for about $400 or $500 an hour to go someplace and tape it, but you can also save your money by buying these tools. And they don't break the bank!
Here's the tools you need for a fun virtual keynote that looks great.
For broadcasting/recording your keynote or master of ceremonies event: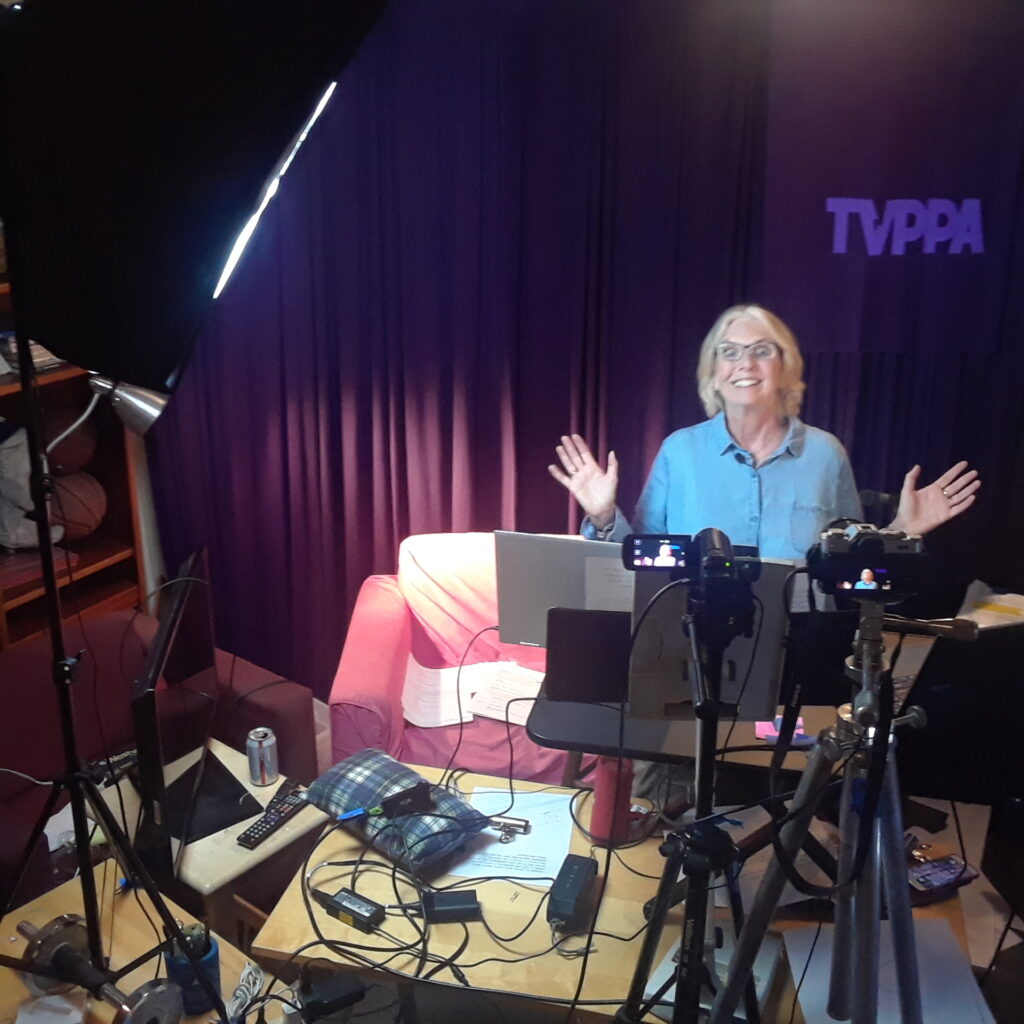 For the background of your keynote or master of ceremonies event:
PVC pipe – forget expensive stands, just use lightweight pvc pipe to frame your "stage."
Material – go to JoAnn's fabrics and get some fabric to drape over the pvc pipe.
Projector – I bought a used, old one for $40 and I project the client's logo behind me from a powerpoint slide. I have the slide on a (very) old computer. I'm sure you have one laying around somewhere. They have all the ports you need.
Additional stuff you may want for your keynote or master of ceremonies event:
Standup desk – okay, it's a half standup desk that sits on top of your desk. Very cool. https://www.amazon.com/gp/product/B07KFWJFVH/ref=ppx_yo_dt_b_asin_title_o06_s00?ie=UTF8&psc=1
Separate Monitor – any monitor you have laying around will work . just so you can see the chat box better and aren't trying to find it on your computer screen.
Bar stool AND small couch. When I'm the master of ceremonies, I usually have lots of time between keynote sessions, so I can sit on the couch and make notes, or sit on the barstool when I'm about to go on "stage."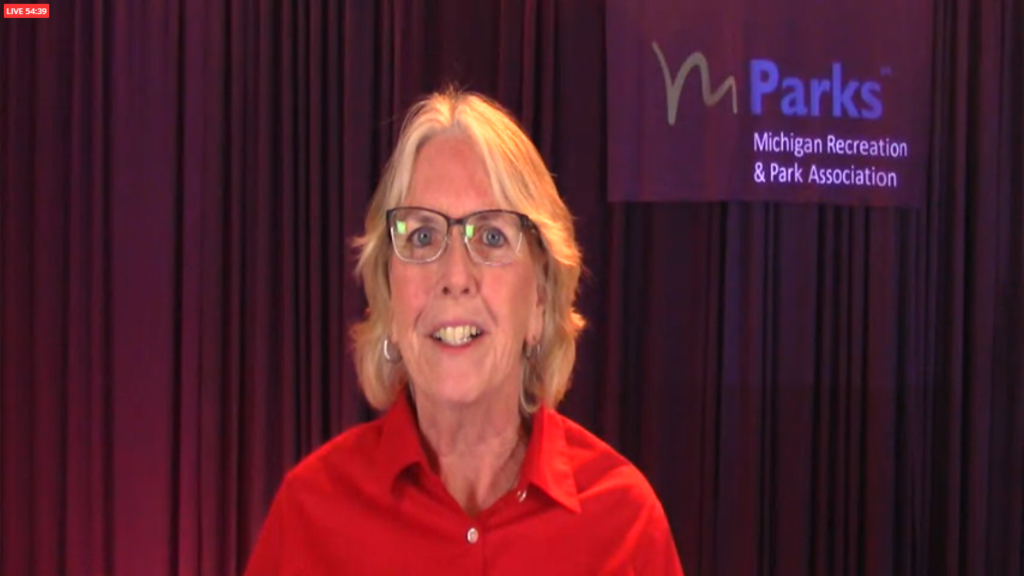 These seems like a lot of stuff, but you probably already a lot of it already, and most of the things you will buy are pretty cheap. So put a few bucks into this set up and you'll look great. I've made that money back many, many times over with my virtual keynotes and virtual master of ceremony events. You can too.
And as always, I'm happy to chat with anyone who would like some more clarification.
Jan
Click here to reach me:
So I'm in Las Vegas for a gig today and I thought I'd look for 5 funny things that I can joke with. If you get into a habit of looking for the funny, then it becomes easier and easier until you're doing it automatically. So here's 5 funny things in Vegas....