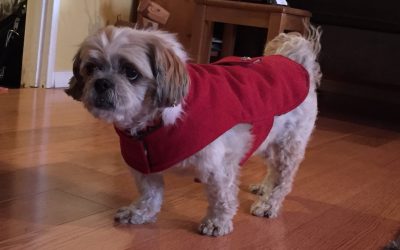 Comedians don't fall in love
with your jokes that is! We get the wording of a joke down, and it makes US laugh. . . but sometimes, okay many times, the audiences think differently! Maybe the way we said it in our head was funny, or maybe we are off by a word or two, or maybe you're the only one on the planet who thinks it's funny. Sometimes we'll never know.
But what I do know
Is that you need to be open to the fact that it isn't working. . . try a different angle, run it past comedian friends, let it sit for a while before doing it again, try it several times in a row in front of different types of audiences. But after you've tried it a bunch of times on stage, without the result you want, maybe, just maybe you need to let the joke or the funny premise go.
There are so many things
that go into making something funny. You may never know why something works or doesn't work, but don't fall in love with the joke or the wording of the joke, or you'll miss other funny opportunities AND weaken your humor overall.
This is your quick reminder blog. . . not to fall in love with your jokes. Thank you.
Enjoy your weekend!
Jan
need an emcee – check out Jan's emcee website here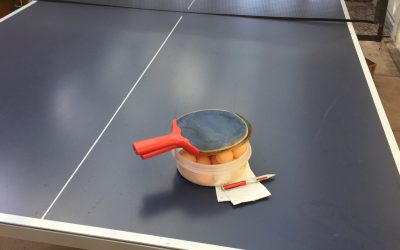 Laughing at the Olympics?
You bet. . .there's some funny things about the winter Olympic games, and you can practice your comedy muscle by looking for these comedy gems. I LOVE the Olympics, so I've been glued to the set. . . which means I get to look for raw comedy material. Here are my first impression of things you can work into jokes about the Winter Olympics.
First off, your body parts are
worth gold. I'm not talking about "ladies of the evening" body parts (you know who you are!), but check out some of the wins. It's not always the fastest person, but rather the one with the longest toes! Speed skaters and biathlon people win by a toe or sometimes foot (literally). Bummer for the second place person with the size 4 shoe!
And we are treated to some funny (i.e. weird)
sports like the biathelon. This is where you ski and shoot. Where else would you ever use this skill? Hunting in Alaska? And how did it start you ask? Well according to Wikipedia, it was a military thing.
Not into skiing with a rifle? Then check out
curling, which needs no introduction IF YOU LIVE IN THE UPPER MIDWEST! The rest of us need an introduction – please. It's called Curling but they push the puck in a straight line. Go figure. And Curling may be obscure, but they actually had some scandal – the Russian guy lost his medal for failing a drug test! Really? Have you seen this Olympic sport? What kind of drugs do you have to take to curl? Maybe caffeine to stay awake during the game, and maybe even to play it. Shocking scandal!
Just as shocking though was the
Czech Republic's Ester Ledecka winning the women's Super G. Everyone was shocked. . .including Ester! She was a snowboarder who just tried this little ole Super G thing about a month earlier. When asked how she did it, she responded "in both sports, you go down the hill, right?" The camera man had to tell her she won. She actually broke up the celebration of the Australian skier who figured she'd already won the gold. Ester won by 1/100th of a second. . . once again the toes come in! And she borrowed her skis from Mikaela Shiffrin. Then beat her with them.
Borrowing is something I never
thought of for the games. The first Olympic games many moons ago should have done some borrowing. . . namely they should have borrowed clothes! They did those games naked. Oh to be a comedian back then. . . a lot of things to have fun with. I'm betting no one wanted to ice skate on the "short" program!
And of course ice skating terms
lend themselves to humor. Check out "Hydrant Lift," "Twizzle" and "SalChow." I thought they kept saying "SalCow" which makes about as make sense as SalChow. And Hydrant lift sounds like something your dog does on his walk.
Even if you hate winter sports, the Olympics are worth watching. Perhaps the real gold is in the jokes!
Have a great weekend!
Jan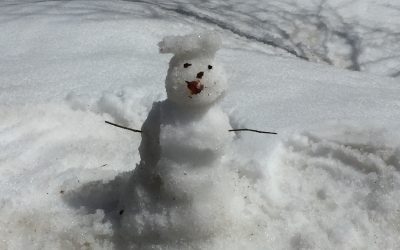 Comedy writing isn't just about writing, you have to also have people READ it. Okay, maybe not but it's a lot more fun anyway. I've come across a couple of web sites that seem to be good sources for posting your writing, exchanging writing ideas with others, selling books, etc . . I'm in the process of checking them out, so feel free to do the same.
If you try them, let me know what you think. Or if you know of others that you really like, send those over as well.
Thanks,
www.nonfictionwritersassociation.com – if you're writing about true stuff, check this site out!
https://www.amarketingexpert.com/ – if you want to market your book, this group is great. I heard about some of these sites from them.
https://www.shewrites.com/ – for women writers
http://www.ibpa-online.org/ – independent book publishers association ..for those of us who did it our way.
Linkedin . . .you can write and post articles on here! Pretty cool . . check it out
Ezinearticles.com . . this has been around for a while. . it's still viable. They have to review all submissions, so it takes longer, but what the heck do you care?
Bookbub.com – if you like to read, you MUST sign up here! They send out a daily email with books reduced down to everything from $2.99 to free . . .and you can pick the genre you like. You can also get your books listed. I've been buying books from here for a while . . .but may put mine on one of the promotions
Smashwords.com – they'll put your book up on many of the book selling sites – like barnes and noble – that would take you a long time to figure out. I'm working on getting my books on here as well
I hope this helps. There are dozens of other places I'm sure . . but these are what I've been focusing on for the moment.
Enjoy the weekend!
Jan
https://www.TheWorkLady.com – Jan's main website
https://www.HealthComedian.com – Jan's site for health care keynotes
So I'm in Las Vegas for a gig today and I thought I'd look for 5 funny things that I can joke with. If you get into a habit of looking for the funny, then it becomes easier and easier until you're doing it automatically. So here's 5 funny things in Vegas....