In my keynote Finding the Funny in Change, I talk about asking funnier questions to get funnier answers. It's a way of practicing humor. If you ask boring questions, you've got nothing to work with. I also do a quick exercise in which I ask people what was their worst job?
We've all had a bad job . . . not necessarily the one you have now, but maybe it was your first job. Mine was telemarketing! Here's a few answers from some of my recent virtual keynotes.
Enjoy your weekend!
Jan
https://www.TheWorkLady.com – my main site
ComedyEmcee.com – my Master of Ceremonies site
https://www.HealthComedian.com – my health care keynote site
https://www.Joke-Writer.com – my joke writing site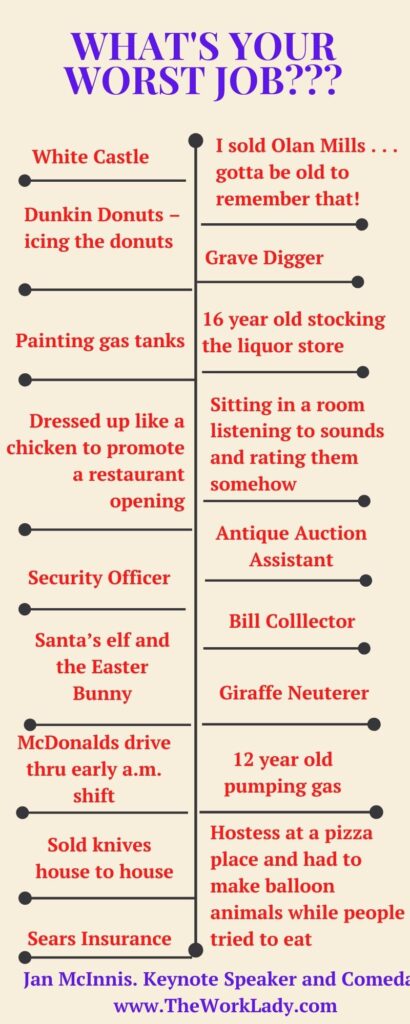 Myself and comedian Frank King are starting a new podcast TODAY – Over 50 and F'ing Funny! We're interviewing some of our comedian friends from the road who are, well, over 50. Some of these people have hit it big in comedy and some have not . . but they're all funny!
Here's the link to Spotify . . . we'll be getting it out to other places soon.
We started this idea about 15 years ago . . originally it was titled Over 40 and F'ing Funny and we were going to pitch it to Comedy Central . . . but we got busy! The COVID times have given us time to work on projects. And since podcasts are big, we switched to that medium.
The comedians we interview have fun stories from the road, and we kick it off with a little taste of their humor. If you're looking to write or perform comedy, then please check out the podcast here:
We'll be syndicating it on all the usual podcasts platforms as well.
Thanks,
Jan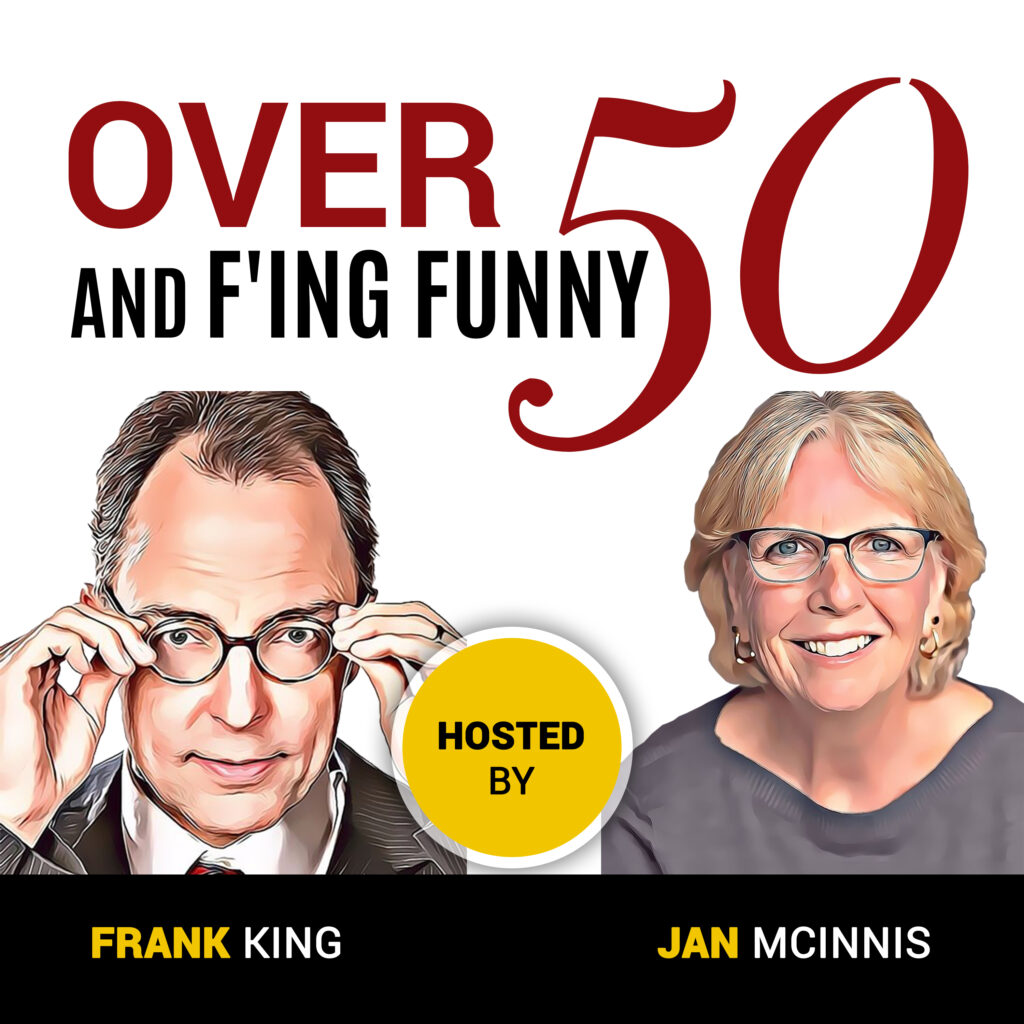 Working from home isn't a new concept for comedians . . . we work from home to write the jokes. PERFORMING from home, is totally different though. I've always joked that I'd like to do the shows from my living room . . . and now I am. Here's a quick peak of my home studio set-up. I've been booking emcee work along with my keynotes, and the clients really want to havea "production" feel to the show . . .so instead of being a talking head on Zoom, I put together a semi-stage in the garage.
Feel free to email me if you have questions or want to know what equipment I'm using. Also check out my Master of Ceremonies website below and also my main website.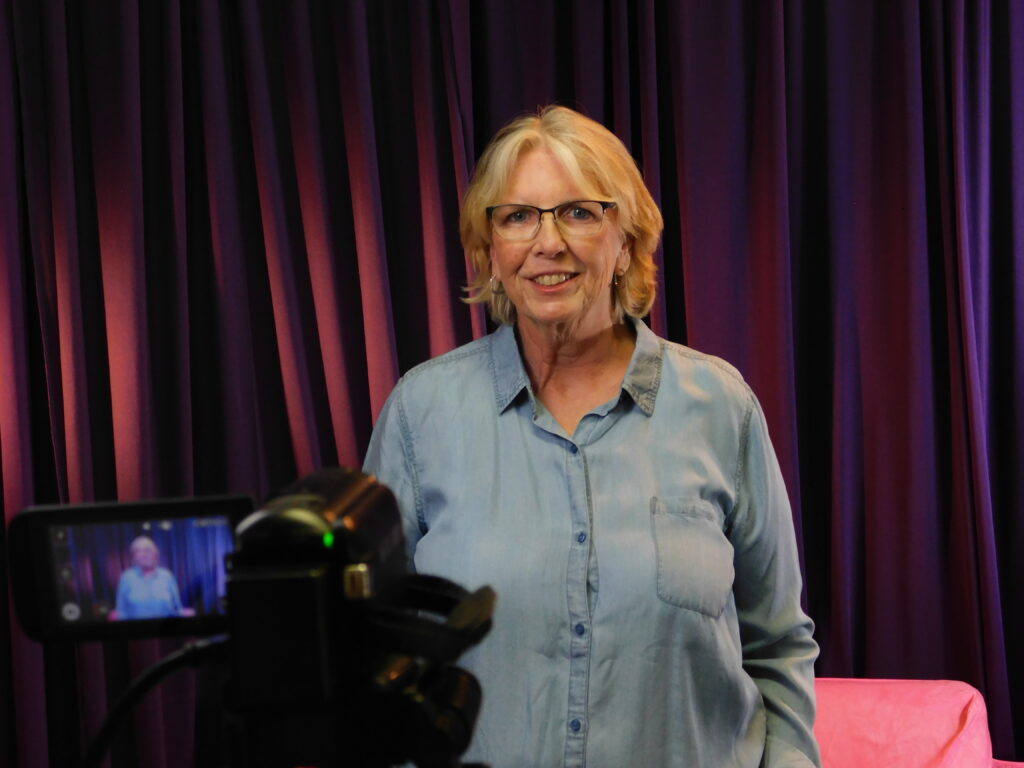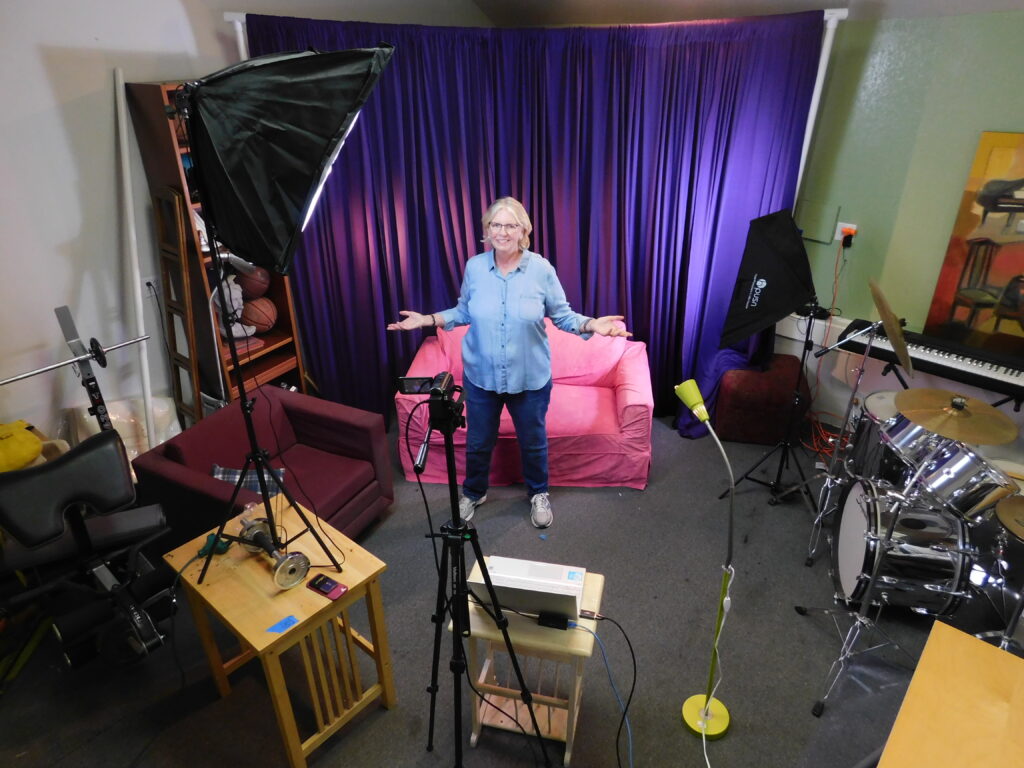 Hilarious jokes are all set – you've got some samples of jokes you've written and some real live people – radio, TV, comedians, etc. . who will vouch for you that you're, or at least the jokes you write, are funny! So where do you now go to actually write...