Starting my career in comedy wasn't exactly a straight line! I had starts, stops, and then starts again. Here's a podcast interview I did yesterday on the "Why We Work" podcast. It is a good interview and shows that sometimes it takes time to transistion into a new career.
Here's my latest humor article on some of the nutty introductions I've gotten over the years. This is a jpg. If you want to read the article easier, check it out on my web page: https://theworklady.com/weird-introductions/ Here's to more funny introductions in the future!
Jan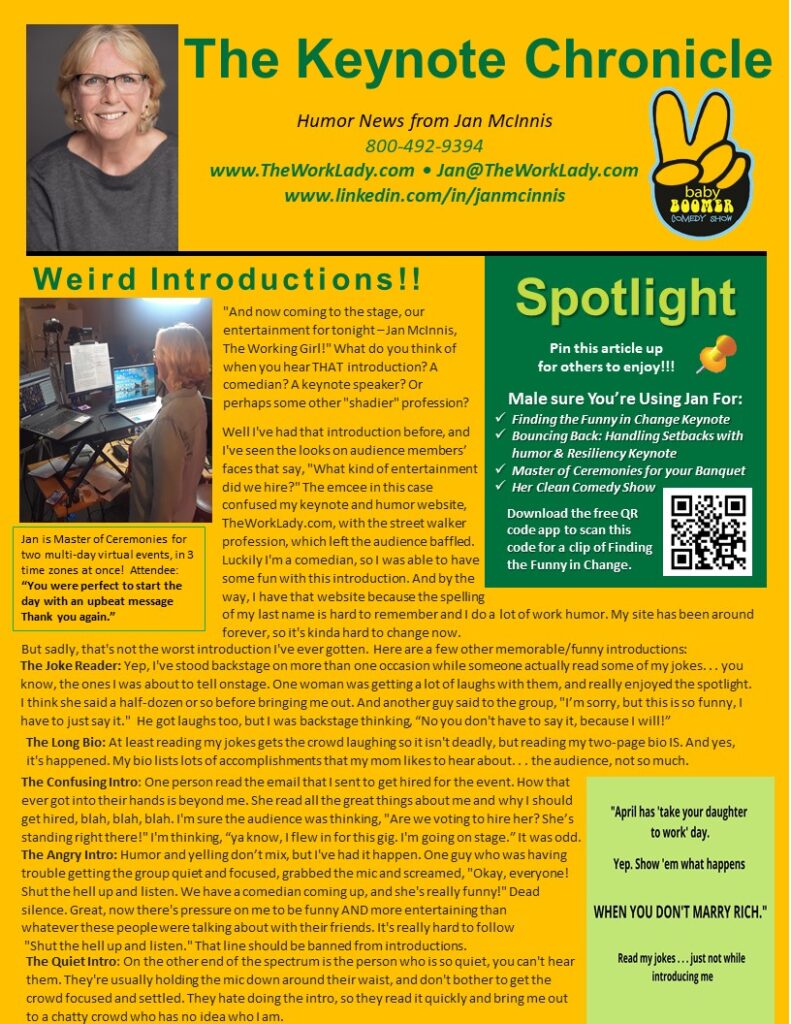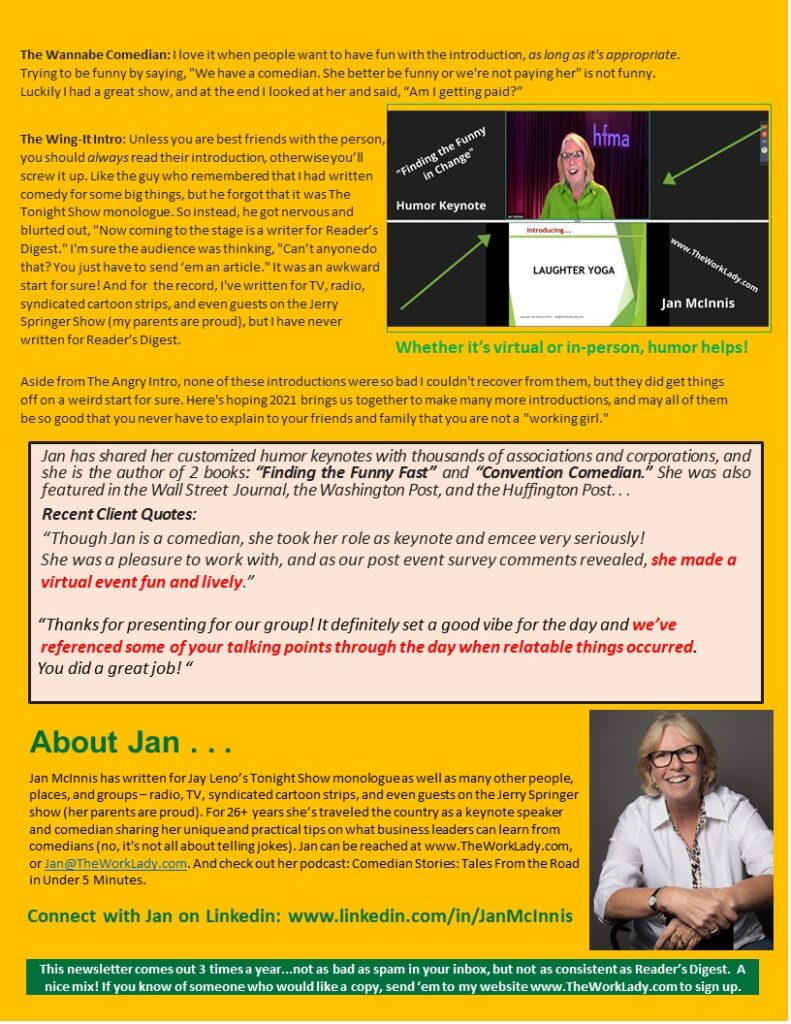 Sometimes you just need that one joke to make all the difference. Here's an example from my past. When's the best time to tell people they aren't getting raises? Two days before your company holiday party, of course! 12 years ago, I arrived at an event to an incredibly tense and glum atmosphere. The client told me the group had just gotten the news. Great! This holiday party had all the makings of a disaster . . .
5 minutes into my act, I knew I had to clear the air, so I did it with (of course) humor. One line acknowledging what they were going through made all the difference. They laughed so loud I thought the ceiling was going to come down. Here's the joke: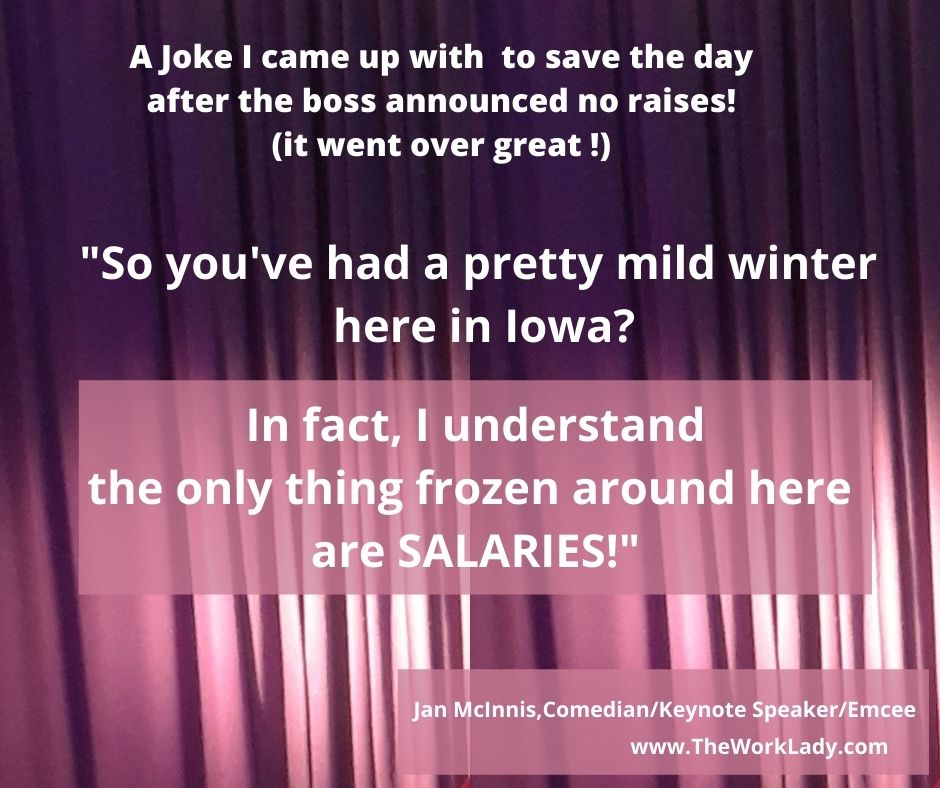 Hilarious jokes are all set – you've got some samples of jokes you've written and some real live people – radio, TV, comedians, etc. . who will vouch for you that you're, or at least the jokes you write, are funny! So where do you now go to actually write...