Bette Davis had funny advice when a reporter asked her what for advice to actors in LA. She said Take Fountain. People thought it was some secret code, but actually she meant to literally Take Fountain. Fountain is a street that runs parallel to Hollywood Blvd. By taking Fountain, you'd miss traffic and make it to your audition on time.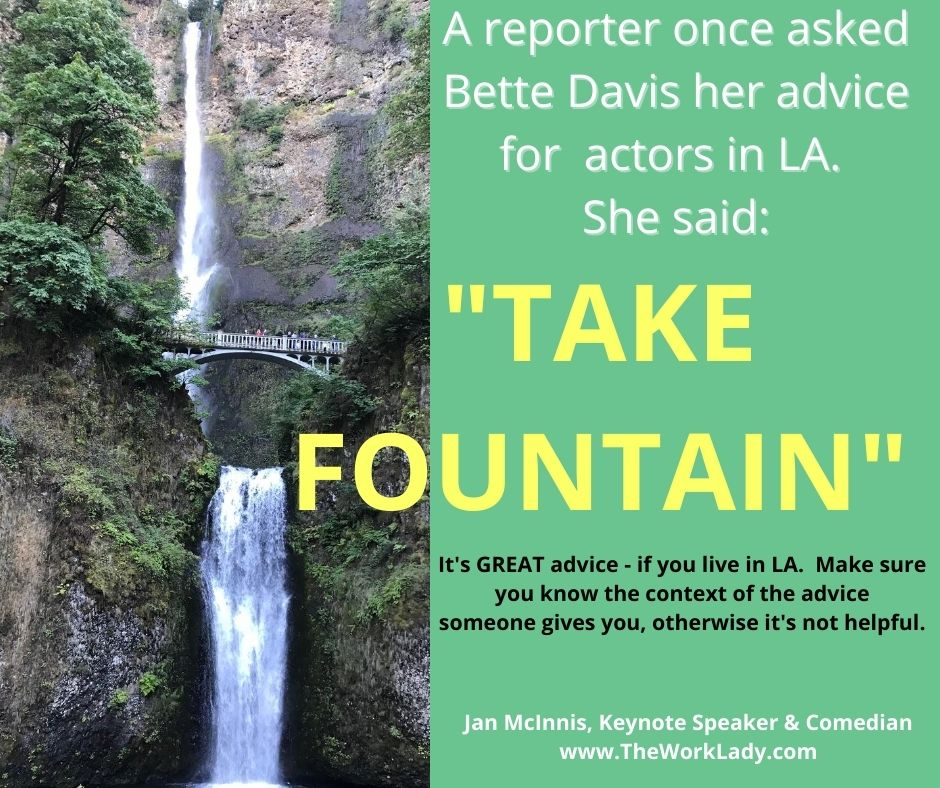 If you haven't listened to my podcast, titled "Comedian Stories – Tales From the Road in Under 5 Minutes," then please click on this link and listen in! I've been doing it for 19 months and it's going GREAT! I kick off with a joke from my live comedy show, then I tell a quick short story from the road, and I end with a take-away tip of what I learned from the story. Below are some quotes from listeners. Click here to listen:
https://itunes.apple.com/us/podcast/comedian-stories/id1446046198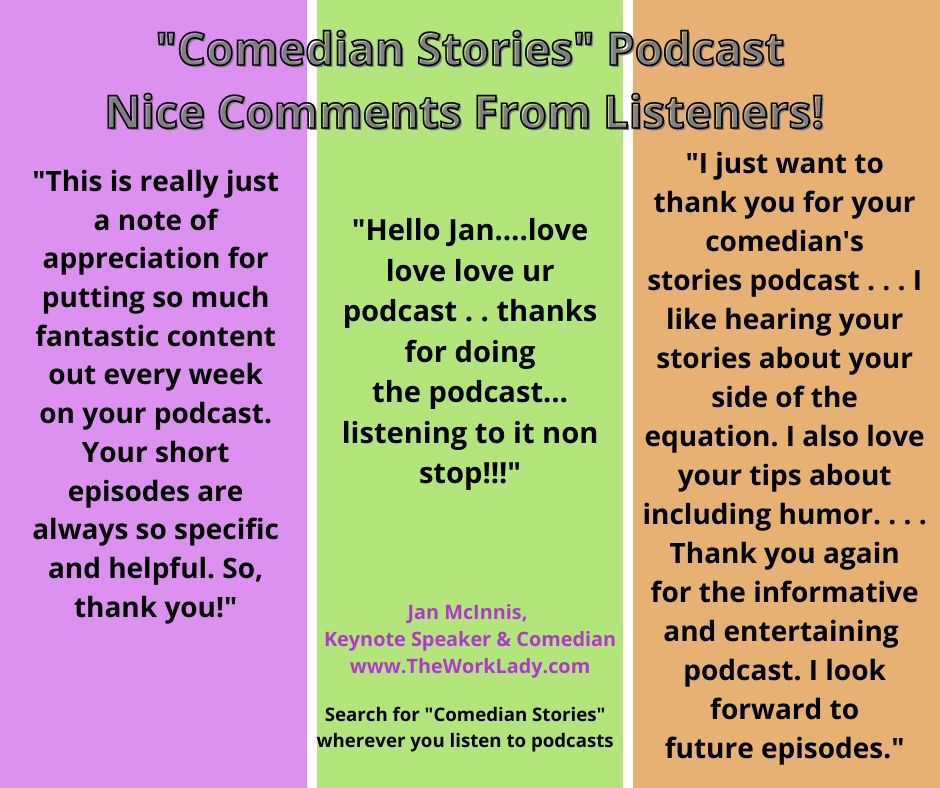 Working from home has given us some GREAT skills that we can use back in the office! Here's a quick infograph and top list of some of those skills. Let me know if you agree! Hope you're all doing well during the virus. . . get some writing projects done!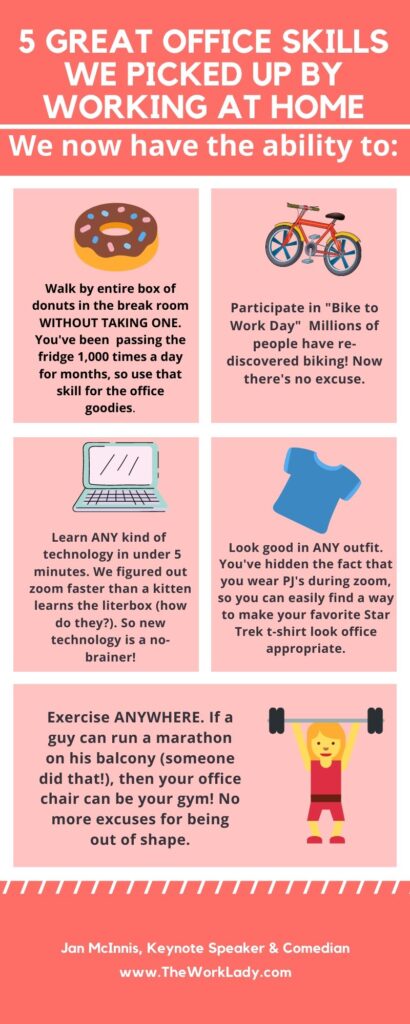 I'm finally using technology for comedy. . .sort of! I got the new-to-me iPhone 5 (with Siri of course) and there's a neat-o recording app that allows me to record comments. I know there's been other recording devices, and this really isn't a huge writing...